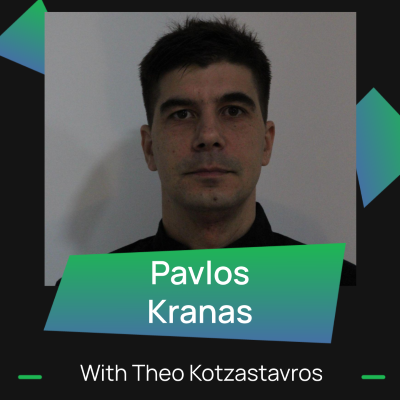 We discuss with Pavlos Kranas the "INFINITECH WAY", the blueprint for advancing technologies in the Big Data & AI space.
Pavlos Kranas is a senior software engineer and has received his diploma from the School of Electrical and Computer Engineering, of the National Technical University of Athens (NTUA) in 2009. He also holds a PhD in Software, Systems and Computation from the Polytechnic University of Madrid (UPM), focusing on data management and query processing. He joined LeanXcale in October 2017, bringing to its team his solid background of distributed and database management systems and his experience in software development and technical coordination.
Links:
Leanxcale: ​​https://www.leanxcale.com/
Infinitech Project:
https://www.infinitech-h2020.eu/
Infinitech Marketplace:
https://marketplace.infinitech-h2020.eu/
Intro to INFINITECH Project:
INFINITECH provides:
Novel BigData/IoT technologies for seamless management and querying of all types of data interoperable data analytics, blockchain-based data sharing, real-time analytics, as well as libraries of advanced AI algorithms.
Regulatory tools incorporating various data governance capabilities and facilitating compliance to regulations (e.g., PSD2, 4AMLD, MIFiD II).
Nine novel and configurable testbeds & sandboxes, each one offering Open APIs and other resources for validating autonomous and personalized solutions, including a unique collection of data assets for finance/insurance.
The project provides a 360° coverage to fully leverage the benefits of IoT, Big Data and AI in the financial and insurance sectors. Specifically:
Reference Architecture & Blueprints for BigData, IoT and AI applications
Interoperability & Data Exchange solu­tion
Seamless Data Management & Real- time Analytics – OpenAPIs
Experimentation facilities (testbeds & sandboxes)
Advanced Business Models, Market platform & VDIH
A whole new range of SHARP (Smart, Holistic, Autonomy, Personalized and Regulatory Compliance) applications, with a shift towards autonomous (i.e. automated and intelligent) processes
Catalyst for increased investments in BigData & IoT Digital Finance Applica­tions
Lower & fewer barriers to Innovation and experimentation leading to shorter Innovation cycles
Flexible and cost-effective regulatory compliance