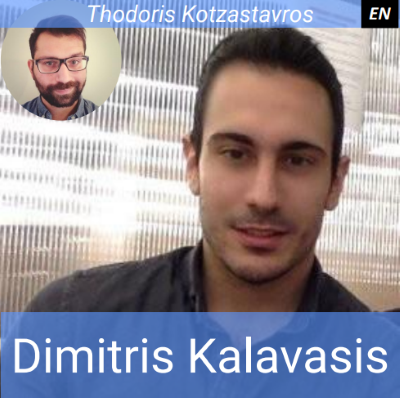 Dimitris Kalavasis and Theodoros Kotzastavros discuss about loyalty, how it helps companies and clients alike, as well as how technology helps consumers improve their buying habits.
Dimitris Kalavasis is the Founder & CEO of RoadCube. Having experience from big tech companies and startups he is responsible for the business development and fundraising of RoadCube Inc. He studied computer science in Greece and he is passionate about creating tech businesses and launching innovative B2B products regarding payments and loyalty or synergy systems.
RoadCube is the first loyalty marketplace where companies create loyalty schemes and consumers follow them in 1 platform.
Find out more about Dimitris and RoadCube here:
Roadcube Website: https://roadcube.com/
Roadcube Linkedin: https://www.linkedin.com/company/roadcubeinc/
Dimitris Linkedin: https://www.linkedin.com/in/dimitris7/